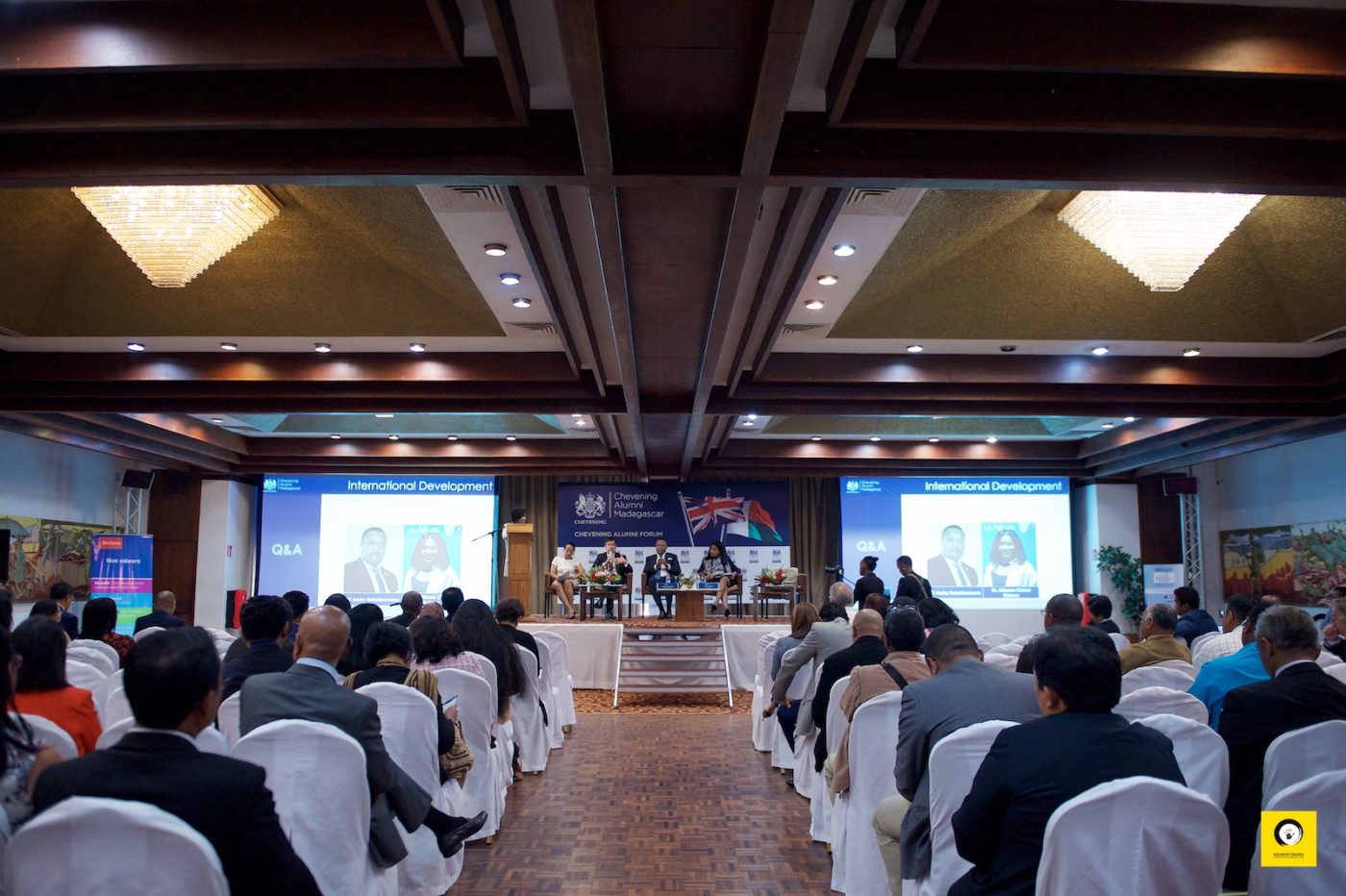 Reportage photographique lors d'un grand forum : « Chevening Alumni Forum » organisé par les anciens boursiers du programme « Chevening Scholarship », programme de bourse du gouvernement britannique, regroupés au sein de l'Association « Chevening Alumni Madagascar (CAM) ». Outres l'exposition ouverte à tout public, trois thèmes étaient abordés durant le forum, à savoir, Développement International, Investissement et Business, et Conservation.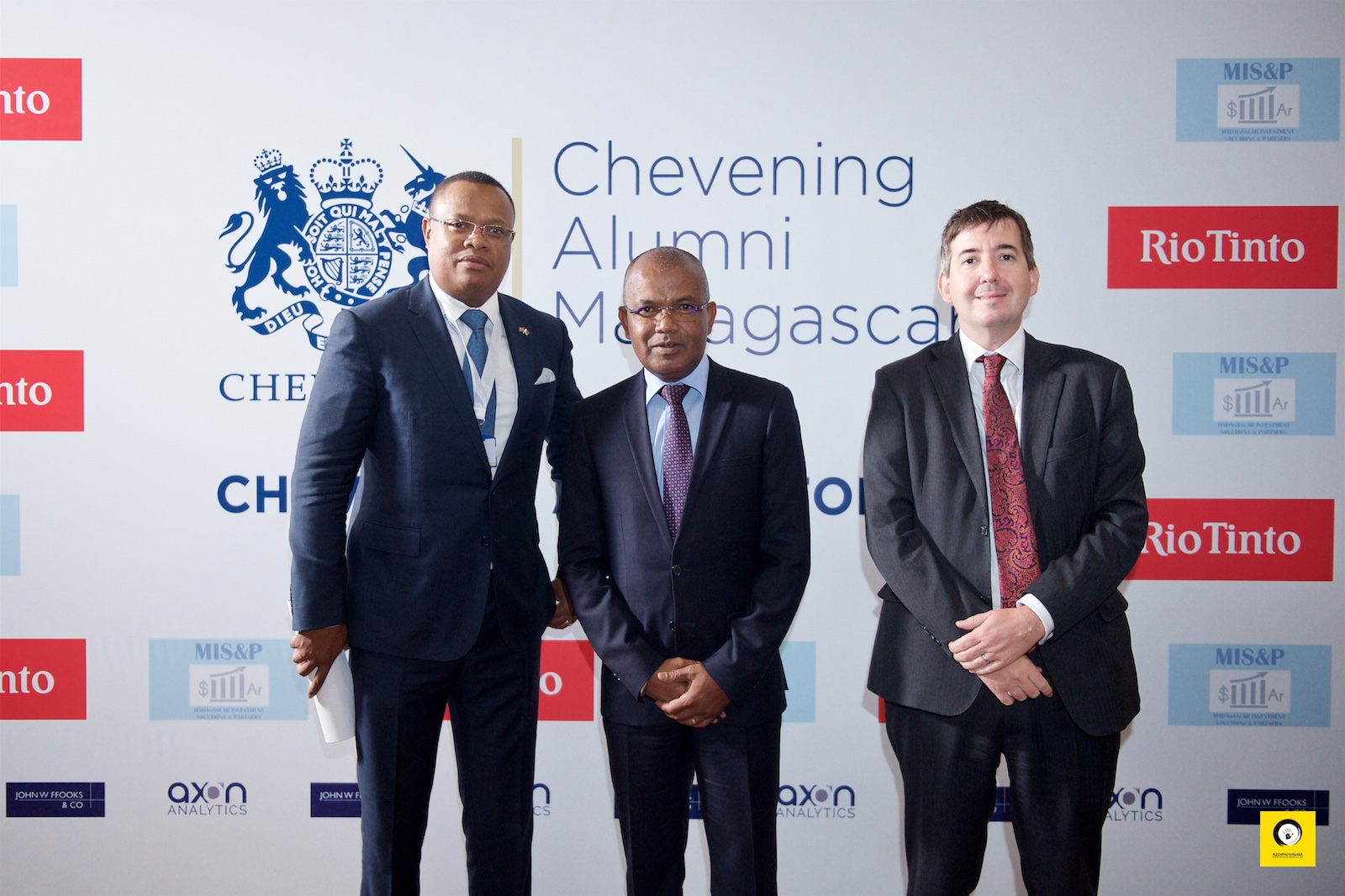 Cette première édition, consistait à faire connaître la bourse chevening aux étudiants diplômés de licence, pour leur permettre d'acquérir un Master's degree dans n'importe quelle filière dans une université de leur choix au Royaume-Uni.
From Chevening Alumni Madagascar  :
It was an honour to host these terrific speakers at our Chevening Alumni Forum.
We thank them again.
INTERNATIONAL DEVELOPMENT topic
HE Andry Raharinomena, Ambassador of the Republic of Madagascar to the United Kingdom of Great Britain and Northern Ireland;
Dr. Milasoa Cherel Robson, Head of UNCTAD's Regional Office for Africa;
And briefly during the Q&As, HE Philip Boyle, Her Majesty's Ambassador to the Republic of Madagascar;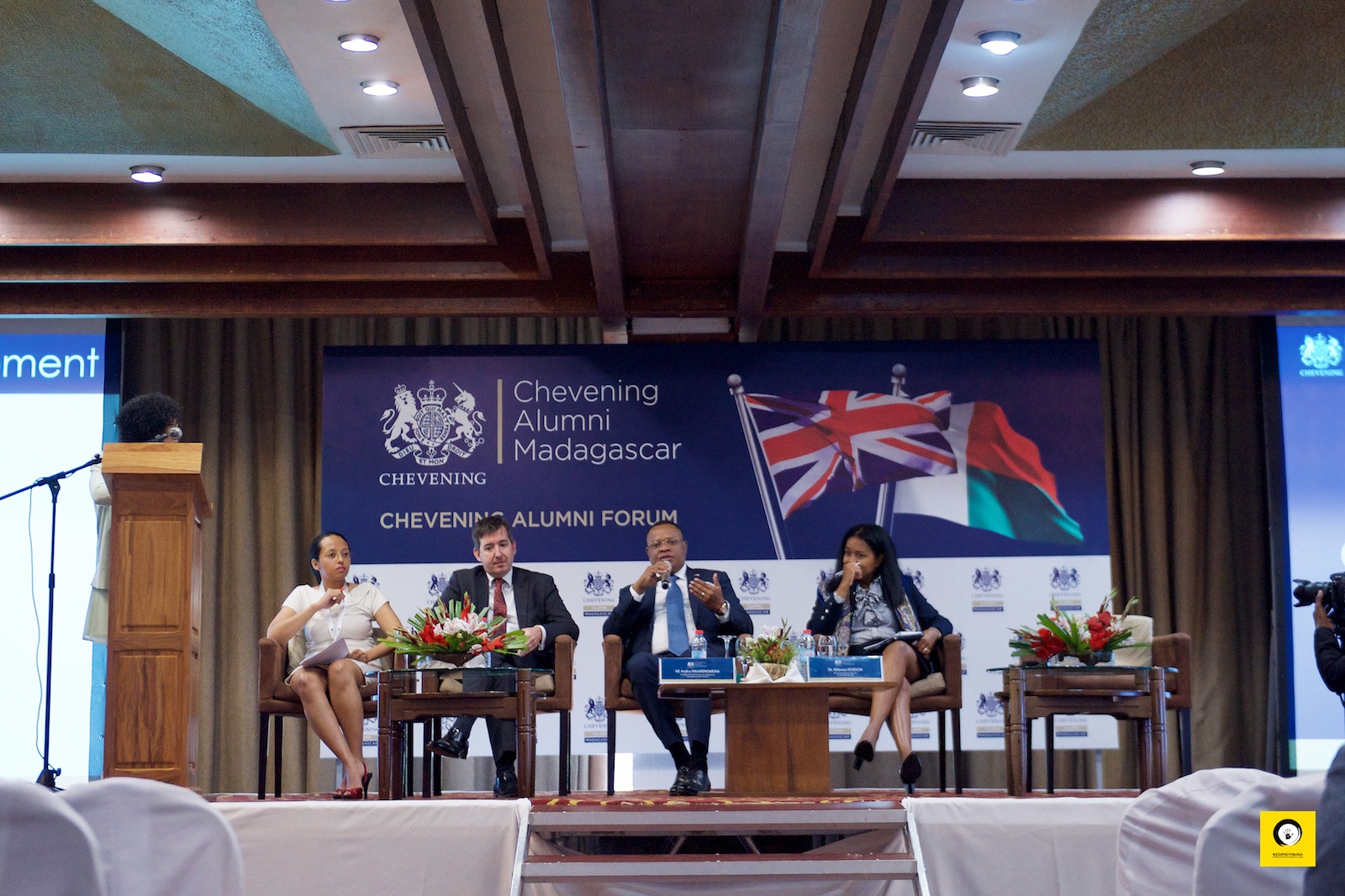 INVESTMENT & BUSINESS topic
Rija Rajemisa, Founder and Manager of Corban Performance Consulting;
Richard Glass, Managing Partner at John W Ffooks & Co.;
Dr. Ny Fanja Rakotomalala, CEO of QIT Madagascar Minerals, Rio Tinto;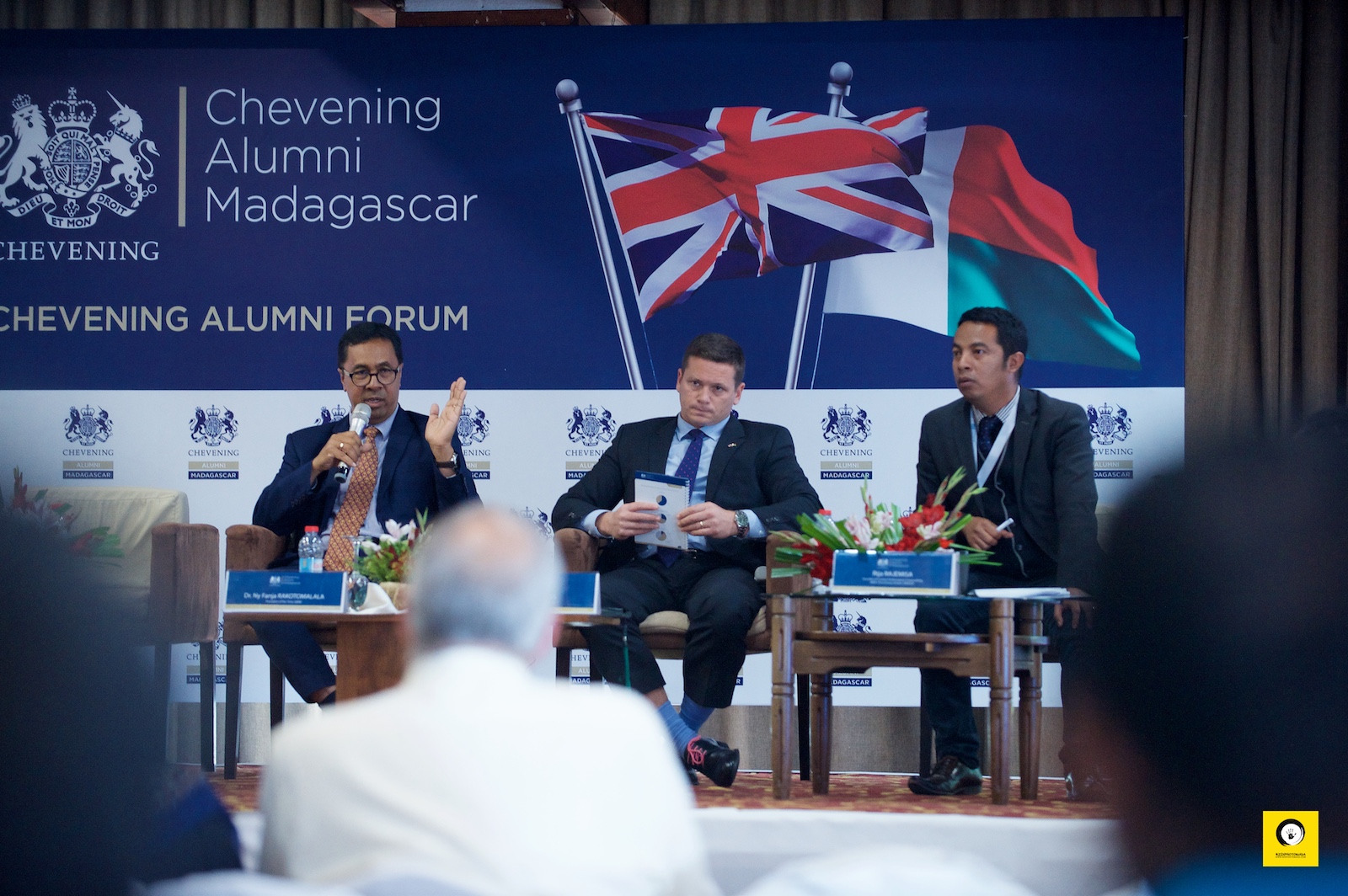 CONSERVATION topic
Pr. Jonah Ratsimbazafy, President of "Groupe d'Etude et de Recherche sur les Primates de Madagascar" ;
Rita Ratsisetraina, President of Nosy Maitso;
Dr. Clive Nuttman, Environmental Biologist at Tropical Biology Association;
Rio Heriniaina, President of Vinako for Madagascar.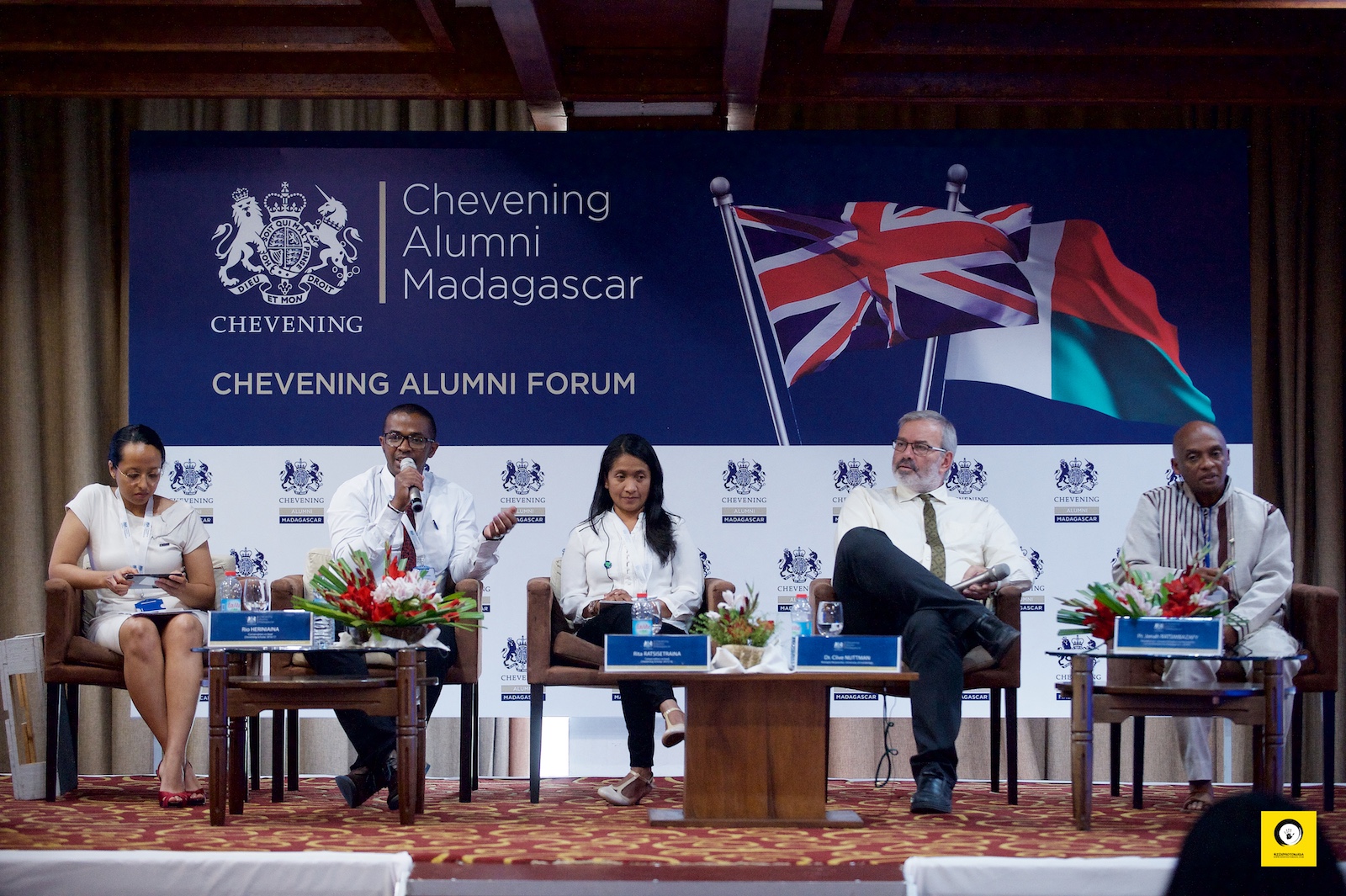 #CAMforum2018 #CheveningMada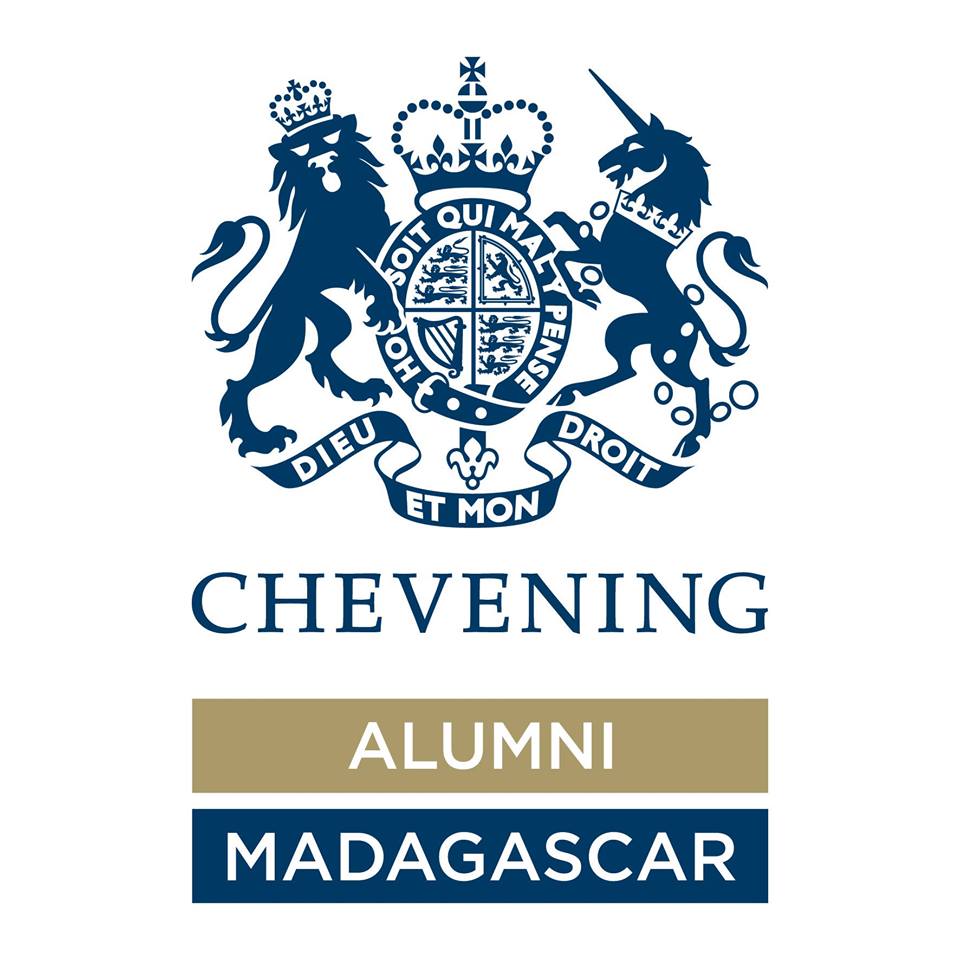 CHEVENING ALLUMNI MADAGASCAR a pour objectifs de promouvoir l'opportunité des bourses Chevening, de mettre en relation la culture malagasy et avec celle britannique, d'apporter assistance aux étudiants malgaches durant leurs parcours académiques au Royaume-Uni, et d'aider ces étudiants à réintégrer le monde professionnel au pays au terme de leur cursus pour qu'ils puissent mettre leurs connaissances nouvellement acquises au service du pays.
Depuis 1985, Madagascar bénéficie du programme Chevening Scholarship. Plus de 70 étudiants malgaches, regroupés dans l'association CAM, sont boursiers.